The Voter Formation Project
The Return of Election Season: Virginia Edition
Hey y'all.
Happy Friday! We're so excited to be talking to you today about one of our favorite topics: elections. Yep, it's election season again.
(Samuel Corum, Getty Images)
I know what you're thinking. Elections? In 2021? Yes, dear reader, 2021 is an election year. There continue to be a handful of states that hold off-year elections for a number of reasons that we won't get into today (mostly because they're almost all nonsense).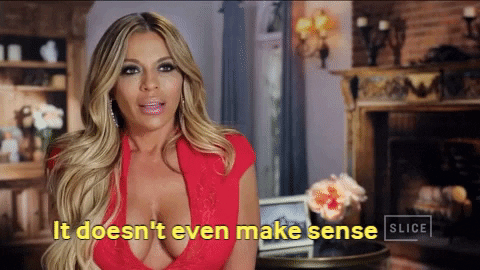 A real photo of us when someone tries to justify holding off-year elections.
Which brings us to today: the first day of early voting in the Virginia 2021 General Election.
Here's why that matters:
Just five years ago, Virginia was the second-hardest state in the country to vote in. This week, Virginia Governor Ralph Northam signed the Voting Rights Act of Virginia into law, expanding access to voting in a time when voting rights are facing an unprecedented attack in state legislatures across the country.
As Virginians head to the polls this year, they'll be electing a new governor and a new slate of state legislators who will have the power to shape voting access in Virginia for decades to come.
The fight to protect voting access isn't over. This week's election in Virginia is just the start of what is likely to be a competitive and high-stakes midterm election season, and it's incumbent on all of us to continue to put voting access front and center as we move towards another year of elections.
We know how high the stakes of this election are, and it's on each and every one of us to make sure the people of Virginia know that, too. Join calling or texting volunteer groups, and encourage your Virginian friends to make their voices heard this year.
Thanks for reading! Talk soon.
"American history is longer, larger, more various, more beautiful, and more terrible than anything anyone has ever said about it." – James Baldwin